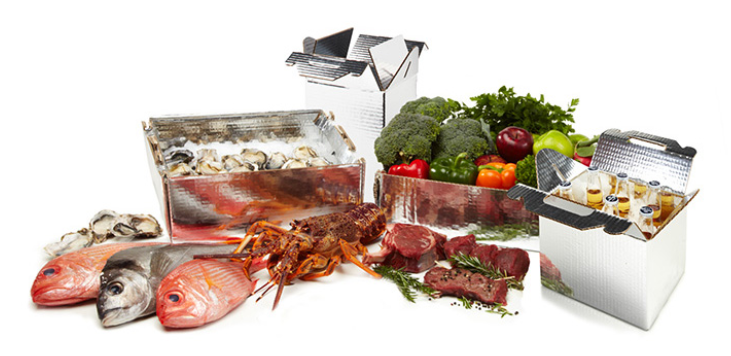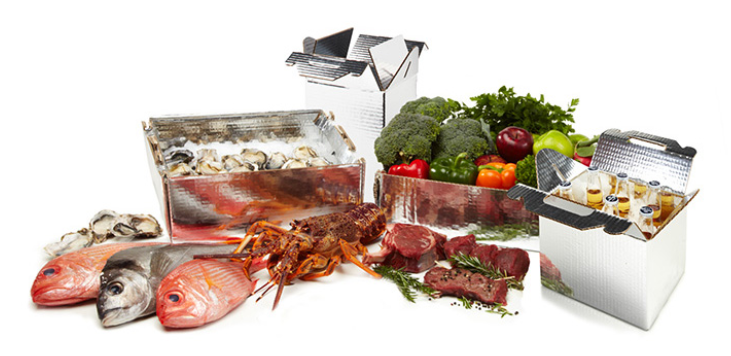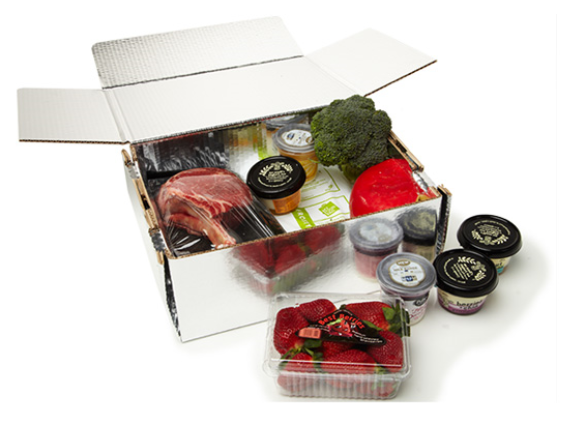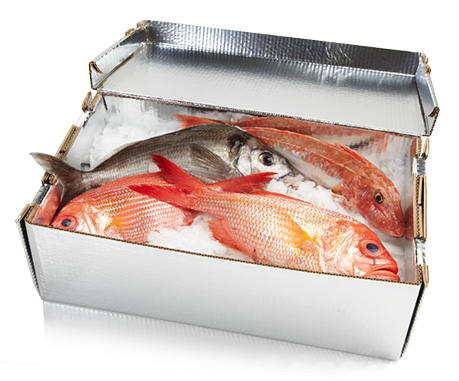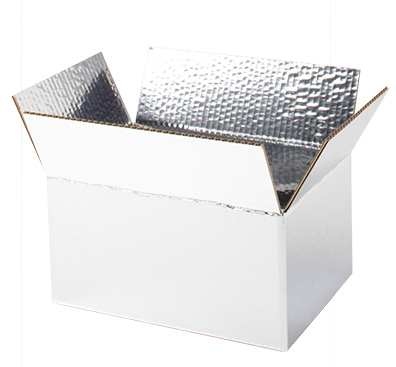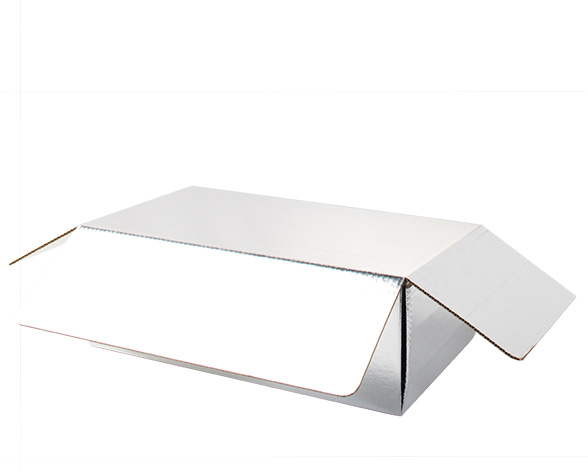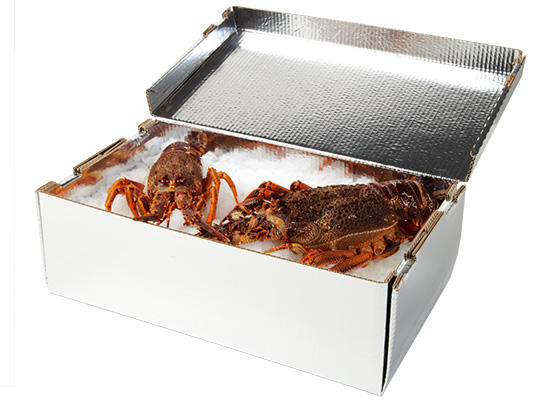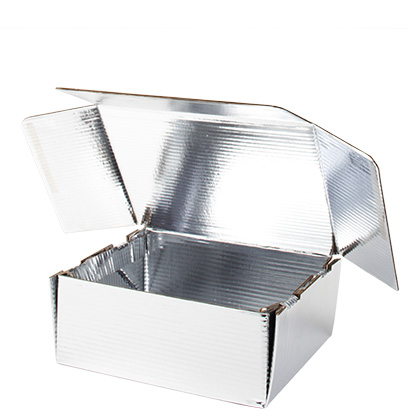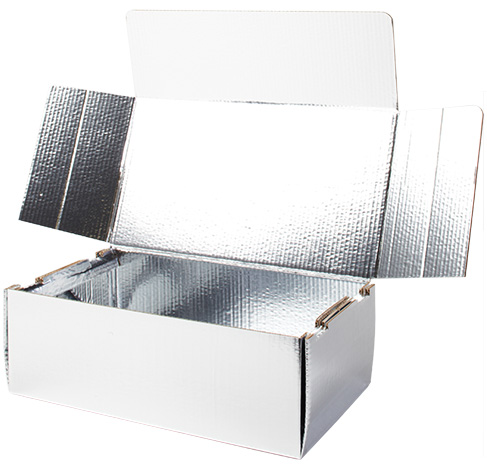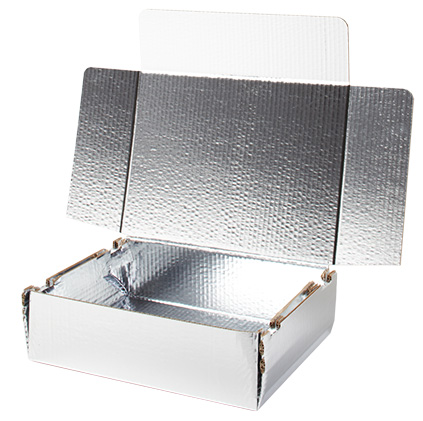 Thermal Packaging / Insulated Boxes
CHILLTAINERS – THERMAL PACKAGING
A range of stock Chilltainer Packaging products are available:
Or customise a solution using Chilltainer – Thermal Corrugate Cardboard that is best suited for your products being transported.
Chilltainers – The Future of Cold Shipping
Keep fresh foods fresher for longer and perishables cooler with Chilltainers insulated boxes; the ideal packaging replacement for Polystyrene/EPS. The benefits of cold shipping boxes include:
Eco friendly and recyclable
Space efficient
Durable
Affordable
Sustainable
What are Chilltainers?
'Chilltainers' are specialised 'cool' thermal packaging and insulated boxes that replace polystyrene with increased strength and less bulk. These cold transport boxes are also recyclable.
What Are They Made Of?
Our thermal box packaging for food and perishables is made from strong, specifically developed corrugated cardboard, with a reflective impermeable metallised polyester laminate coating.
How Do Chilltainers Work?
The corrugated board provides airflow and a conductive layer of insulated packaging, while the metalised polyester laminate reflects heat away and maintains coolness inside for longer.
Why Choose Chilltainers?
Proven thermal efficiency and temperature performance
Eco friendly – highly recyclable, carbon neutral and sustainable
Delivery can be made in non-refrigerated vehicles
Customers love the look of the insulated boxes
Easy to assemble, safer and healthier to handle
Flat pack for easy make-up, storage and re-use
Surface supports high-quality graphics for branding
Strong, don't fracture and totally leak proof – airline approved
Space efficient, slim-line profile reduces transport and storage costs
Key Features:
Quality Insulation – Reflective technology in our insulated boxes ensures your product arrives in top condition, perfect when you need boxes for cold shipping
Ship Direct Fresh – No transhipping or repacking required, maintaining cold and reducing microbial counts.
Durable and Leak-proof – No breakages, leak-proof and airline approved.
Flexible and Secure – Use ice or gel packs with your product in conjunction with a USFDA approved MetPET surface.
"Our own internal test results indicate that using Chilltainers – Thermal packaging may assist in maintaining food temperatures for up to 20% longer than a standard carton, which is great news for home delivery service"
For more information about our eco-friendly thermal box packaging for food and perishables, contact your Abbe account manager or email us at [email protected]