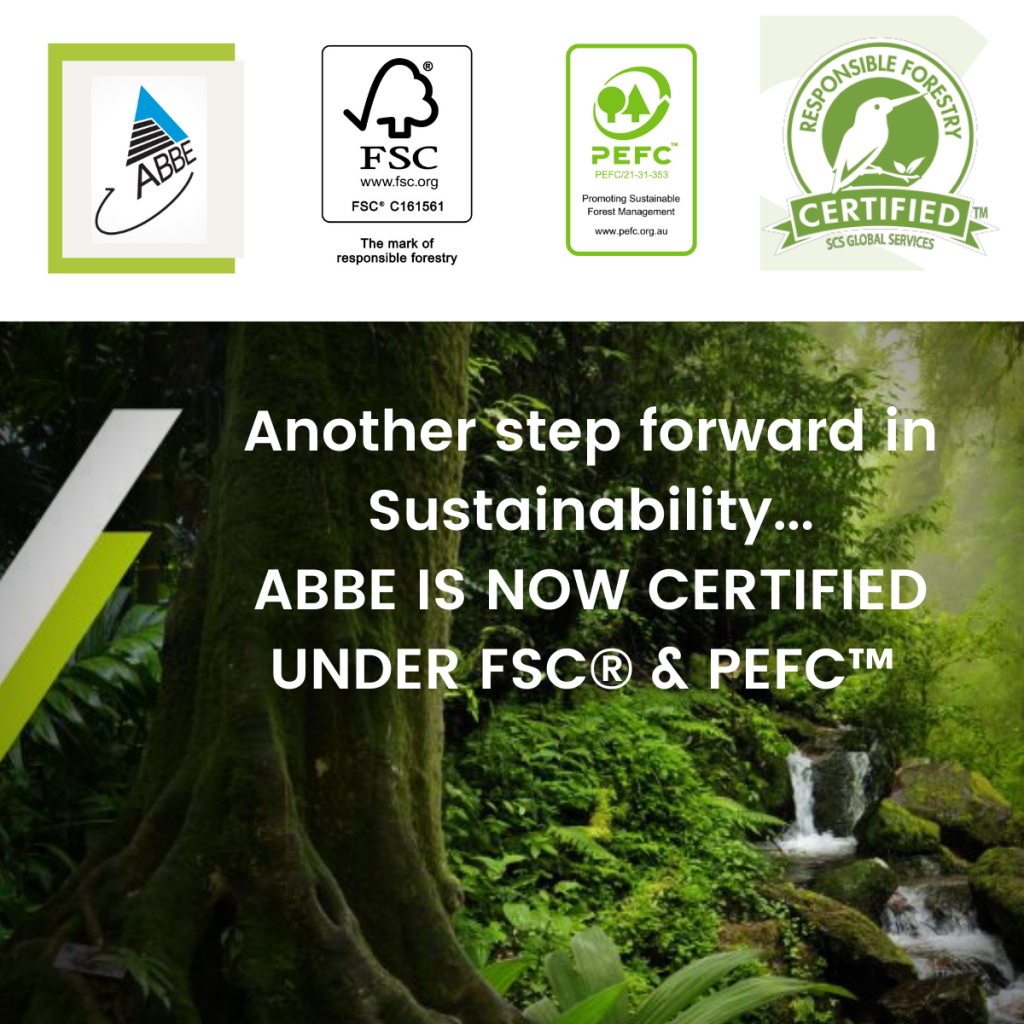 Abbe is the pioneering packaging partner. As a total packaging company, Abbe, has developed a wide range of customised corrugated cardboard solutions to help our customers present, protect and transport their products.
Abbe services all types of industries and markets with customised, cost-efficient, quality packaging products. From product inception to market-ready packaging, Abbe partners with customers from design to delivery.
Abbe cardboard is made from a natural resource that is completely renewable, recyclable and compostable. At Abbe our production journey focuses on sustainability from product inception to market-ready packaging. The papers used by Abbe are transformed into corrugated cardboard using starch-based glue. The corrugated cardboard is then converted into diverse packaging products.
Our corrugated cardboard products are made from recyclable material and have a low environmental footprint due to our products biodegradable and compostable composition.
Abbe uses environmentally sustainable processes and technologies which reduce packaging weight and waste as top sustainability goals.
Abbe is a full-service packaging company from design to delivery providing a seamless recyclable end-to-end journey.
Abbe's Sustainability Statement