12 Aug, 2011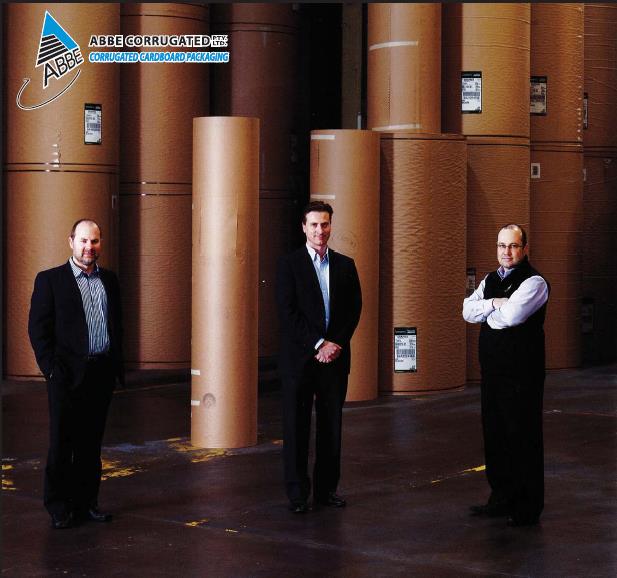 Abbe reveals some of the secrets to running a successful family owned and run business, and explains how it is formalising processes to ensure it stays that way for generations to come.
Abbe can trace its history back to the early 90s, although the O'Sullivan family has been a name in Victoria's packaging business for decades.
The father of current Managing Director Anthony O'Sullivan started a small printing business in 1990. Since then, small factories have become bigger factories, from Campbellfield to Broadmeadows, ending up today at a 32,000-square metre site in Coolaroo.
Abbe also invests in two other businesses. The first is a timber crate and packaging business based in Dandenong, and the other is Austcor Packaging, a Sydney copy of the Melbourne firm. For the latter, the family owns a majority, but chose to take on a partner because the three family members didn't want to split.
Abbe's first generation comprises the two shareholders in the business: Executive Chairman, John O'Sullivan and Non-executive Director, Julie O'Sullivan. And three members ofthe second generation are currently working in the business: Managing Director Anthony O'Sullivan, Sales Director Daniel O'Sullivan, and Production and Quality Director Chris O'Sullivan.
Talking to Business State, Anthony O'Sullivan says that, while some may think it has its challenges, working with the people he grew up with has been a great experience. "We were all living at home for a long period of time and even going to work in one car!" he says.
As the business has grown over the years, so has each person's roles, making it important to have clear areas of responsibility.
The most critical piece of advice O'Sullivan gives is the same with any business or personal relationship: communication. "Communication is the key really. Being so close, three brothers, our communication's been excellent. We still all get together every Friday night at five o'clock and have a few drinks and chat about the week."
O'Sullivan's role as Managing Director is to lead the business, but his two brothers, who are directors of the business as well, have a lot more input into decision making than would probably occur inside a corporate business. As they are brothers, better teamwork is a given, as is knowing what the others are thinking or how they'll act in a given situation.
"There's definitely less bureaucracy," O'Sullivan says. "We make a lot of fast decisions by sitting down and chatting about it, informally through the week, so that when it comes time to make the decision, we're all on the same page. We make the decision and we move forward and, if it's a wrong decision… well the family lives with that, but we just keep moving forward. It's definitely an advantage over our corporate competitors."
When things go wrong, it's also easier to resolve them. "Particularly among brothers who have grown up together, when we have an argument at work, yes, it may get heated, but it's forgotten and you move on to the next day. And, again, communication is the key. If things aren't working, it's a matter of sitting down and having a chat about it, which is what we often do."
For non-family-member staff; of which there are now around 300 in the group and 170 in Abbe, consistency of management is a big drawcard for working in a family-run business. O'Sullivan says that many staff have previousy worked in larger organisations, and often talk about having a different boss every year. "With consistency of management you have the same people and same message, so people feel more secure," he says.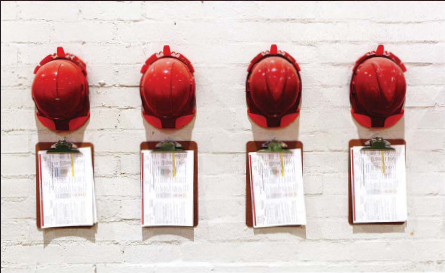 "WE WANT TO HAVE OUR KIDS COMING INTO THE BUSINESS WITH A KNOWLEDGE OF WHAT'S EXPECTED OF THEM FROM A YOUNG AGE. THEY NEED TO KNOW THAT THERE'S NO EASY ENTRY."
They've also worked alongside management more often than not. "One of the key parts of our business is that family members have worked through many different roles, starting on the shop floor and working up through different management structures and different areas of the business, so you get to have a good relationship," adds O'Sullivan. "Staff have confidence in the family, that they know what they're talking about, that they understand the business. I see that as a key benefit."
That consistency and confidence is an attractive proposition for the business' customers too. "From the client's perspective, it's the personalised service and the access to decision makers," O'Sullivan says. "Inside our business we run a customer intimacy strategy where we measure ourselves on our contact with our clients. We want to get to know and we want to be part of them inside their businesses.
"I think it's a competitive advantage that a family business can do better than a corporate or a private business."
To maintain that advantage for the next generations, Abbe has undertaken extensive education and planning to formalise processes and governance.
O'Sullivan says education is key for any family business looking to formalise its processes or grow. The family is a big advocate of Family Business Australia, attending its annual conferences and many of its training courses around succession planning, company directors, strategy and conflict resolution. "We're taking learnings from that and we've gone through a succession planning process here."
With the third generation about 10 years away from being able to enter the business, the next step would be a family constitution. "We are planning to have a formal constitution in place, probably inside the next five years," O'Sullivan says.
A constitution would lay out how to deal with things like ownership, dividends and what's expected of a family member. This is very important, says O'Sullivan, because it's not fair to other staff if family members are given a free ride into management without merit. We want to have our kids coming into the business with a knowledge of what's expected from them from a young age. They need to know that there's no easy entry."
The specific requirements are yet to be determined, but may include things like a university education and a number or years of external experience in order to enter an administration role.
"One of the things we don't want to do as a family business is alienate our loyal staff by bringing family members into roles where they're not best suited, and someone else may be a better fit."
At the end or the day, having the whole family on the same page is what ensures continued success for Abbe, whether in a formal constitution or sitting around the kitchen table.
"I can remember from a very young age my parents talking around the kitchen table about the business," O'Sullivan says.
"That informal discussion builds industry and business knowledge that's passed from one generation to the next and gives you a great insight into the business before you've stepped in the front door."
To find how Bank of Melbourne can guide succession planning in your business contact John Cain, Executive Manager Corporate on 03 9274 4748.