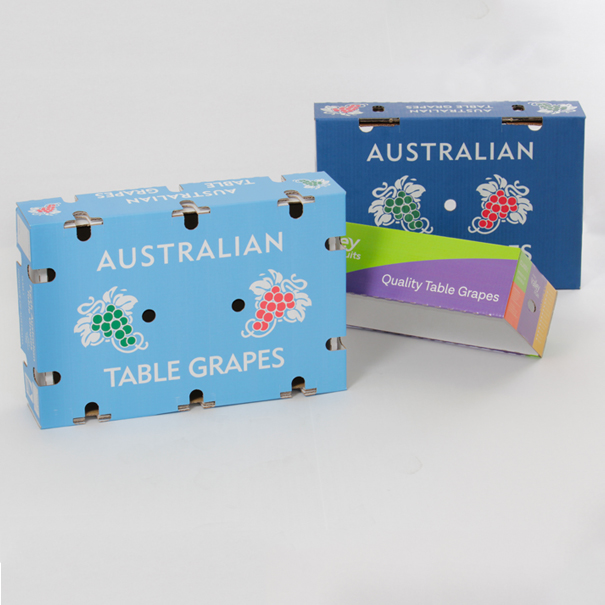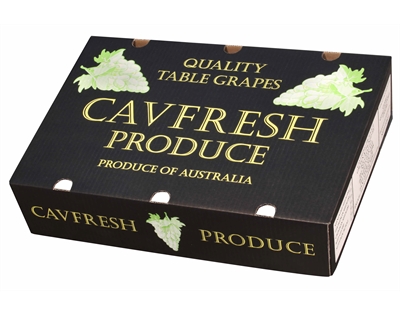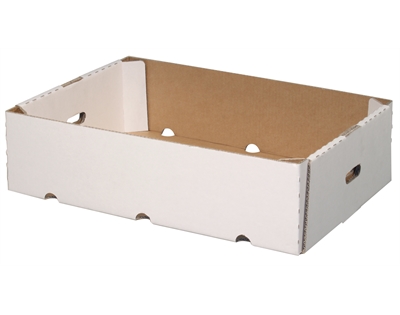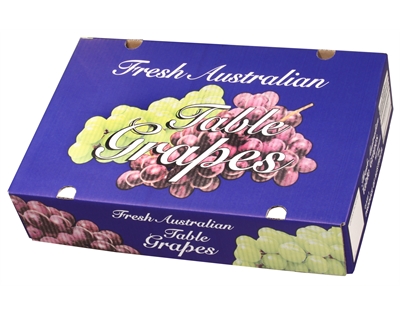 Grape Cartons
We have a complete range of Grape cartons in both T51 and GR62 sizes. The can be made in a generic print or branded with your own companty logo and details. They come both stapled and hand erected versions.
Grape Packaging Solutions
If you want to keep your grapes fresh and appealing for longer, you should consider using dedicated grape packaging available at Abbe. We stock a complete range of grapes packing boxes and cartons in both T51 and GR62 sizes. Whether you want a stapled or a hand erected version, we can provide solutions that make the storage and transport of grapes easier than ever.
Buy in Bul k at Low Prices
We understand that grapes are often stockpiled and sold in large quantities. That's why we give our customers the opportunity to buy suitable packaging in bulk amounts to accommodate their supply and demand. We pride ourselves on giving businesses across Australia the resources to preserve and protect their produce so that their customers receive only the freshest and highest quality product.
Choose from Generic or Branded Print
Our grape packaging can be made in a generic print or branded with your own company logo and details. This is a great way of improving your brand awareness, developing customer loyalty and increasing turnover. Branded boxes have the added benefit of looking more enticing and appetising, encouraging customers who might be in two minds about making a purchase.
Order Online Today
You can't go wrong choosing Abbe for grape storage solutions, including cardboard boxes and cartons. Contact us today or visit one of our stores located across Melbourne. Alternatively, you can request a quote and make a purchase online for timely delivery.